Getting Started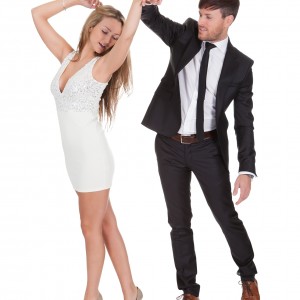 Dancing is for everyone. Whether you are 18, 80, single or not, Ambiance Dance Studio welcomes you into our family. Now if you are reading this that means you are that much closer to taking your first steps onto our dance floor. All you need to do is stop in or give us a call 561-249-2068 and we will set you up with our Introductory Special.
During your one-on-one private lesson we show you around our studio and begin to teach you some basic steps to a few different dances. This will allow us to evaluate your dancing and determine your personnal needs. Whether you are getting ready for a special occasion, learning a specific dance or simply out to add more fun to your life, we can make it happen!
After your lesson we will take some time to explain to you how our dance studio operates and help you choose a package of lessons that best suits you and your budget. Our packages are customized to your schedule so you can start your fun at any time.
We offer package that can include privates, groups and party's. Students have found that the combination of all three give them quicker results with their dancing abilities. Most of our packages average approximately $24 a lesson.
What to Wear?
One of the first questions people ask is "What should I wear?" We always say something comfortable but not your PJ's! When it comes to shoes…rubber soles don't work because they stick to the floor. We recommend for women to wear comfortable heels or flats (no flip flops) and for men a pair of dress shoes of some sorts.
What to Bring?
If you are preparing for a special event and need to learn a dance to a specific song, you will need to bring that in on an iPod. We will then listen to it to determine which dance will best fit you and the music.